CGMG Members and Information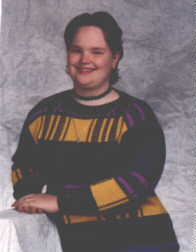 THE YOUNGS: P.O. Box 116 Eton, GA 30724 * Phone (706) 226-2347
The Youngs: Jim & Jean Young, Diane Hardin, and the latest member of the group, Nicole Young.
Singing Praises and Worship to the Lord.
The Youngs sing Southern and Bluegrass Gospel Music and have releases for Horizon Music Group on Sumitt Records and Circuit Rider Records.
For Churches, Concerts, and Special Events Contact: Jean Young, P.O. Box 116 Eton, GA 30724 * (706) 226-2347
Horizon Singers Vol. 1&2 Tapes $10.00 and CD's $12.00
Promo Paks upon request!
Remember! JESUS LOVES YOU & HE DIED FOR YOU.
email:none available
web: none available
Click Icon To Go Back To CGMG;

Web Page by: Borrowed Graphics rwingerter@montana.net(A Division of Wingerter Publishing)