CGMG'S DJ OF THE MONTH
You Can Write, Call, or E-mail Your Favorite DJ
JULY 1998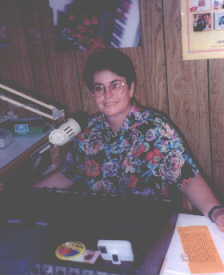 Shawnee Williams: Gospel D.J. * WXJC 91.9FM * 25 Beverly Ct. Homosassa, FL 3446 * Office phone (352) 621-0402 * Home (352) 382-4138 * Fax(352) 621-1212
Shawnee plays Southern Gospel, Country Gospel and Bluegrass Gospel.
email: shawnee.w@usa.net
web: none available
JULY 1998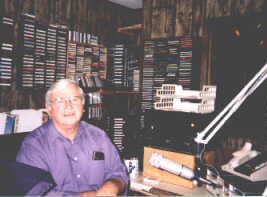 Bro. Meeker: Volunteer D.J. @ KZIG & KRLW * 99 LAW 299 Smithville, AR 72466 * Phone (870) 528-4396
D.J.'s run in the family, Bro. Meeker's wife, daughter, and grandson are also volunteer D.J.'s at KZIG. He drives hundreds of miles a week to get the Gospel in song out to the world. He likes to get to know the artists before he plays their music and trys to promote them and sell their CD's and tapes for them. He will try to help churches get groups or artists to come and minister to them. He also likes to do interviews at the station or by phone. He is always looking for new Gospel music. Keep up the good work Bro. Meeker!
email: none available
web: none available
JUNE 1998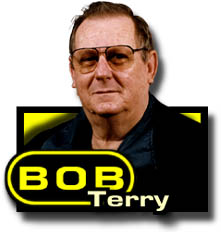 Bob Terry Air Shift: Every Sunday Morning 6am - 10am Office phone (318) 388-2323 request lines (318) 388-1041 & (800) 432-1041
Other interesting information: Join Bob for the K-104 Gospel Music Hour, and The Gospel Greats. He's sure to lift your spirits.
email: bterry@bayou.com
web: http://www.kjlo.com
JUNE 1998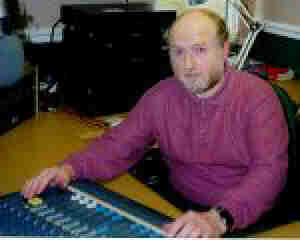 MARTIN MACKENZIE: Presenter for UCB Europe * P.O. Box 255, STOKE ON TRENT, St4 8YY, UK. * Ph./Fax 011-44-1926-498311 * If you want to call, be sure and check the time difference! Martin has a potential audience in axcess of 200 million people, his show is heard all over Europe, North Africa and the British Isles. Martin plays Country Gospel and Southern Gospel music. In keeping with the philosophy of the station, all material contains a clear Christian message.
email: none available
web: http://www.ucb.co.uk
MAY 1998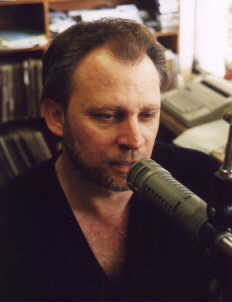 LIN BUTLER: Program Director, WROM* ROME, GA
P.O. Box 5031 * 1105 Calhoun Avenue, Rome, Ga. 30162-5031
PHONE (706) 234-7171 * FAX (706) 234-8043
Lin plays Christian Country and Country Gospel music mid-days and a afternoon drive show called "Gospel Train". Lin is also a fine singer/songwriter in his own right.
email: none available
web: none available
Click Icon To Go Back To CGMG;

Web Page by: Borrowed Graphics rwingerter@montana.net(A Division of Wingerter Publishing)